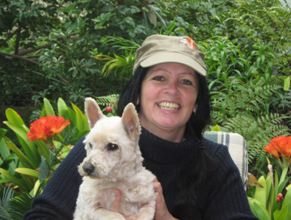 SAR ROONEY- DOG NATUROPATH
BHSc., ND, DC, DASc., GDSc., (Hons) Zoology, MHATO, MATMS
Dog Naturopath, Naturopathic Practitioner, Researcher, Writer, Lecturer
PLEASE NOTE: I am not currently consulting due to my ongoing commitment to researching and writing in the field of animal health science and naturopathic animal care.
HEAL YOUR DOG NATURALLY
If your dog is suffering from a skin condition, hot spots, excessive paw licking, allergies, yeast infection or arthritis you may find the solutions you are seeking in my eBook 'Heal Your Dog Naturally' which is available here: http://www.healyourdognaturally.com/
I hope my eBook helps you to heal your dog naturally!
Sar Rooney BHSc., ND., DC., DASc., GDSc. (Hons) Zoology, MHATO, MATMS
The Dog Naturopath
""""""""""""""""""""""""""""""""""""""""""""""""""""""""""""""""""""""""""""""""""""
Helping dogs achieve optimum health so that they can live long & happy lives with glowing health!
Since 1993, Sar Rooney has been providing naturopathic health care for dogs and now helps clients throughout Australia improve their dogs health through an affordable and easy to use online consulting service*. 
Sar's focus is on dogs skin problems including itching and hot spots on dogs (atopic dermatitis), excessive paw licking, yeast infections and allergies as well as ear infections, inflammatory bowel disorders, urinary tract infections, arthritis in dogs and naturopathic treatments when dogs require immune support*. Sar also helps pet owners try to prevent the onset of disease in dogs by providing the correct advice on nutritionally-balanced natural diets for their dogs individual needs. 
Sar is a well-qualified Canine Naturopath and Zoologist. Sar also lectures in animal nutrition, epigenetics, holistic animal health & animal anatomy & physiology and has many years of clinical experience treating dogs with naturopathic medicines, nutrient supplements, herbal medicines and natural diets. 
If you consult Sar for your dog's health, she will design an individual treatment program that will be tailored to your dog's individual requirements. You will receive specific advice for your dog including recommendations for the correct nutrient supplements or herbal medicines and nutritional advice can also be provided to suit their requirements (if required)*.
Note: After your consultation you will have easy access to order high-quality, human-grade nutrient supplements, herbal medicines or homeopathic medicines that are only available through qualified practitioners and are superior to most other treatments available. 
Sar Rooney's focus is in the following areas: 
Itchy Skin, Red and Inflamed Skin, Hot Spots, Excessive Paw Licking
Yeast Infections
Allergies
Inflammatory Bowel Disorders
Recurrent Ear and Urinary Tract Infections
Arthritis
Poor Immune Function
What's Different About Consulting Sar Rooney?
Sar provides professional naturopathic health care advice from a scientific, evidence-based background by identifying the cause of the dogs problems and offering effective solutions using superior herbal formulas and nutrient therapies. Many animal health practitioners lack a comprehensive understanding of herbal medicines and nutrient therapies and some animal naturopaths do not have a scientific background.  However, Sar has extensive scientific credentials in the animal sciences and health sciences as well as comprehensive qualifications in naturopathic medicine, herbal medicine, nutrient therapies and homoeopathy and works in collaboration with veterinarians for the benefit of dogs. In addition, Sar has over 25 years of clinical experience as an animal naturopath and she also lectures in animal nutrition, holistic animal health, epigenetics & animal anatomy & physiology and has helped write academic course content for animal nutrition, animal health assessments, environmental animal health and other natural animal health subjects. Sar is also the author of 'Heal Your Dog Naturally', the ground-breaking book on natural dog health and the underlying causes of common health problems in dogs.
Allow me to introduce myself…..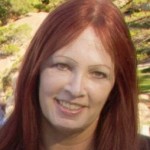 I have been surrounded with animals since my early childhood and my first dog was also my first best friend and favorite life companion. Since then, I have never been without a dog and life would seem odd if there wasn't at least one tail wagging when I came home from work. When I was young, I always had a strong desire to be a Zoologist. I assume this was due to my love for all animals and my eagerness to understand and help them. However, as a young adult, I decided to take a different path and, after many years of study, I became a Naturopathic Medicine Practitioner and Health Scientist – not realizing at that time how this knowledge would also be beneficial when it came to helping animals. I then completed a Diploma in Animal Science so I would better understand animal physiology, which allowed me to treat animals with natural remedies in a safe and effective manner.
Many years ago, while studying a Bachelor of Health Science at university, I would walk past the Zoology department on the university campus on my way to health science lectures, and would dream about what it would be like attending lectures in Zoology! It wasn't that the human health sciences didn't interest me because they really did. It's just that I had already studied human anatomy and physiology and clinical nutrition in depth some years earlier so I was eager to learn something completely different, and the animal sciences really intrigued me. No doubt due to my love of animals. So, after many years of clinical practice and lecturing final year naturopathic students, I decided to return to the very same university and complete a degree in Zoology. I then decided to take my dream a step further and went on to complete post graduate research in evaluating herbal medicines and nutrient therapies in the treatment of companion animals. My aspirations of being involved in evidence-based natural medicine practice and using my broad knowledge base to help both animals and people to resolve their health conditions using naturopathic medicines had finally come to fruition!
As an Animal Naturopath, my focus is on canine health care and I believe I have one of the most satisfying and enjoyable occupations in the world and I am passionate about helping dog owners resolve health problems in their pets by treating the cause of their dogs health problems or symptoms with the correct herbal medicines, nutrient therapies and natural nutrition*.
What I Do
At University and Colleges, I formally studied health and the medical sciences, zoology, naturopathic medicine and the animal sciences for over 20 years and have been successfully treating dogs skin problems, dogs digestive system issues, dogs joint problems and other dog symptoms and dog disorders during that time and beyond. Health is something that has interested me for most of my adult life as I believe if we don't have fabulous health – we have nothing. Therefore, I have studied many aspects of health (both mainstream and natural medicine) to determine the best methods possible of achieving excellent health and I draw on that knowledge whenever I am treating dog disorders. I view disease quite differently to many practitioners and always aim to treat and reverse the underlying causes to dog symptoms and dog disorders – rather than just treating their presenting symptoms. I find this approach to treating dogs can often provide complete recovery of their problems, once the underlying issues have been addressed.
I help my clients to identify what their dog really needs to allow their own body to repair itself and function at a high level in order to enjoy optimal health and high vitality and to help prevent diseases such as cancer, heart disease, diabetes, and other health problems. I believe our health is the most valuable thing we have in life and feel that we should honour our body and do everything we can to maintain our health and prevent disease and I have the same philosophy when it comes to our pets.
I offer an online consulting service to clients throughout Australia and New Zealand so pet owners can access health advice from a qualified Dog Naturopath as well as high-grade herbal medicines and nutrient therapies for their dog without leaving home. My client base was world-wide but due to time restrictions, I've had to limit my client base to Australia and New Zealand.
When it comes to dog disorders, my interest is in dogs skin problems, especially itching and hot spots on dogs, chronic ear infections, yeast infections, allergies, arthritis, urinary tract infections, inflamed bowel disorders and digestive system imbalances and other dog symptoms and dog disorders and I have helped many dogs around the world achieve optimum health by resolving their health problems and preventing future disease. I really enjoy seeing positive results from feeding the correct diet for each dog's individual needs and using the most appropriate remedies for dogs that are well-prescribed, high-quality naturopathic medicines and formulas to resolve dog disorders.
In my book "Heal Your Dog Naturally," I cover the most likely causes of common health problems in dogs and provide easy solutions regarding how to reverse these problems. If you read my book, I hope you find it to be really helpful when it comes to treating your dog successfully at home as well as helping to prevent any health problems in the future.
When I'm not consulting, lecturing or doing research, you will find me out walking, cycling, weight training, gardening in our organic vegetable garden, planting trees on our property, reading, or watching a good comedy with my husband. We also have a small menagerie of animals to take care of including 2 elderly dogs, 2 Bengal cats, a pony, 3 pet sheep, a long-billed corella and a pet rabbit called 'Harold' who we rescued many years ago and who is still with us.
If you decide to consult me for naturopathic health advice for your dog, I look forward to helping you achieve all of your goals for your dog so they can enjoy excellent health, high vital energy and a long, happy and healthy life!
Here is some information about my credentials…
Sar Rooney is a naturopathic practitioner and dog naturopath and is one of the most qualified non-veterinary practitioners in the field of naturopathic animal health in Australia. Sar has a university degree in Health Science, an Advanced Diploma in Applied Science (Naturopathy), a Post Graduate Degree with Distinction in Zoology, a Diploma in Animal Science and other credentials from over 20 years of formal study. In addition, Sar has conducted scientific research at university in the field of chronic, systemic inflammation and in safe and effective herbal and nutrient anti-inflammatory treatments for diseases such as arthritis in dogs, skin conditions in dogs and other inflammatory disorders.
Sar is also a senior lecturer in animal nutrition and holistic animal health care and, besides helping dogs for over 23 years as an Animal Naturopath, she has also run a successful natural health clinic for human health care since 1993. Sar wrote a regular column on natural health in the Southern Argus newspaper for over 17 years as well as articles on naturopathic animal health care in various magazines. Sar focuses on identifying and reversing the underlying causes of disease in dogs and she is recognized as one of the leading authorities in natural health care for animals in Australia. She has a vast amount of knowledge when it comes to the most effective herbal medicines, nutrient therapies and naturopathic treatments for various diseases and disease prevention and she keeps up to date with the latest scientific research on natural health by regularly attending conferences on the most effective naturopathic medicines from around the world.
Sar is the Director of the Holistic Animal Therapy Organisation (HATO) and she is also a member of the Australian Traditional Medicine Society (ATMS) and the Golden Key International Honour Society. Due to her extensive knowledge and expertise in animal physiology, animal health, animal nutrition and naturopathic health care, Sar has the ability to prescribe the best possible naturopathic treatment plans for dogs health problems and can help you have a healthy dog through holistic pet care, information about the best dog food, herbal medicines for dogs and puppies, dog nutrition advice, homeopathy for pets, natural remedies for dogs and much more to help prevent or treat your dogs health problems no matter what breed of dog you have*.
Sar only prescribes high-quality naturopathic treatments and formulas that have been clinically tested for safety and effectiveness. These cutting-edge naturopathic formulas are not comparable to 'over the counter' products that usually have very limited effect or no effect at all. The formulas that Sar prescribes are available to her clients after their first consultation and can be easily obtained by phone or by email*.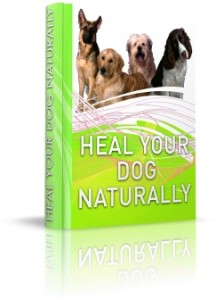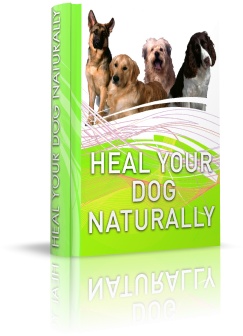 Sar is also the author of "Heal Your Dog Naturally," arguably the first book of its kind to inform readers about the true underlying causes of their dog's health problems and how to heal them safely, rapidly & effectively ($37.00 US).
www.HealYourDogNaturally.com
Achieve optimum health and wellbeing for your dog with natural health care
To Find Out How Sar Rooney Has Healed Dog's All Around The World Faster Than People Ever Thought Possible – Without Ever Having To Use Drugs Click Here
To Arrange an Online Consultation For Your Pet So They Can Begin Their Journey To a Healthier Life Click here
Disclaimer: The information provided to you during or from an online consultation is not intended to replace veterinary advice. Sar Rooney does not accept liability of any kind for any losses or damages caused or alleged to be caused directly or indirectly from using the information provided during or from an online consultation.
*For health problems in animals, veterinary advice should be sought. Naturopathic treatment advice will only be provided with the approval of your veterinarian.