Animal Aid
The Dog Naturopath supports the work of AOP, an Australian organisation that protects orangutans from poachers and cares for orphaned orangutans in Borneo and Sumatra. From as little as $5.00 per month you can help save these beautiful creatures from extinction.
The Orangutan Project (TOP)
The Orangutan Project (TOP) is a not-for-profit organisation, supporting orangutan conservation, rainforest protection and reintroduction of orphans in order to save the species from extinction. TOP is a non-partisan organisation that collaborates with several orangutan conservation projects, as well as providing habitat protection through its own Safeguard project – guard patrols that deter wildlife poaching, illegal logging and land clearing in Borneo and Sumatra. TOP also provides much needed resources for the day-to-day care needs and the reintroduction of orphaned orangutans. Operating as an independent orangutan protection organisation, TOP exists to provide to provide technical and financial assistance directly to support conservation projects and orangutan rescue and rehabilitation centres.
Mission Statement


To promote the survival of the Sumatran and Bornean orangutan species in their natural habitat by undertaking genuine, measurable and effective orangutan conservation.
We sponsor five of these beautiful creatures and encourage others to support this extremely worthy cause.
To adopt an orangutan click here
The Wombat Awareness Organisation (WAO)
"I am the founding Director of the Wombat Awareness Organisation (WAO) – a non profit organisation specialising in the rescue and rehabilitation of both the Southern Hairy Nosed and Bare Nosed Wombats throughout South Australia. I sought Sara's advice when one of our wombats suffered from Myopathy. Her treatment was very successful and has also saved the lives of many other wombats. I thank you so much for your generosity Sara, I cannot thank you enough for helping."

Kindest Regards,
Brigitte Stevens Founding Director,
Wombat Awareness Organisation
If you would like to help protect wombats in Australia, please click here to see how you can help.
Hahndorf Animal Shelter
Lot 8 Martin Road, Hahndorf, SA (Australia)
The Hahndorf Interim Animal Shelter Inc. unofficially opened its doors in 1992 to care for abandoned dogs. In 1997 the Shelter was officially incorporated as a charity, and not for profit entity caring for cats and dogs. No animal is put down simply because it was unwanted. To support the shelter, become a volunteer or adopt a pet click here
Born Free
From small beginnings, the Born Free Foundation has grown into a global force for wildlife. But a personal passion for wild animals and desire for positive change remain at our heart. Described by The Times as 'Big enough to make a difference, but small enough to care,' Born Free is not a big anonymous organisation, but a family of like-minded people who share the same goals. Our work to prevent individual animal suffering, protect threatened species and keep wildlife in the wild sets us apart from the rest.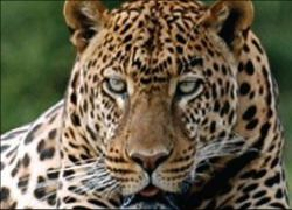 Born Free never forgets the individual. Every animal counts. Our emergency teams rescue vulnerable animals from appalling lives of misery in tiny cages and give them lifetime care at spacious sanctuaries. Born Free saves orphaned big cats, great apes and elephants and provides their food and care. It's easy to get more involved with Born Free. Our work to help wild animals and stop cruelty relies on the incredible support we receive from the public. Thanks to you, Born Free helps hundreds of thousands of animals worldwide. Click here to visit the Born Free Foundation website.