Welcome to Naturopathic Animal Services
Do you want your pet to be all-natural, toxin-free, have vitality & great health?
Do you want to save $$ in vet bills?
If your pet is unwell, do you wish to find the underlying causes of your pet's problems rather than just treat the symptoms?
Do you want to treat these problems with safe and effective naturopathic treatments that are only available through registered practitioners but are easily accessible worldwide after your first consultation?
Are you seeking accurate recommendations in regards to supplements and nutritionally-balanced, dietary programs for your pets?
Do you want to boost your pet's immune systems with natural therapies and help prevent the onset of disease?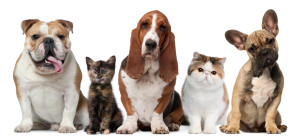 Please consult a qualified animal naturopath for advice about nutritionally-balanced diets and naturopathic medicines for the treatment of animals. 
If you have a dog suffering from a skin condition such as itchy skin, hot spots or other inflammatory skin disorder or your dog has arthritis, or a yeast infection or suffers from other chronic infections such as recurrent ear infections or urinary tract infections or you are seeking disease prevention for your much-loved dog and would like to receive advice on a nutritionally-balanced diet for your pet's individual requirements, please contact our office to organize an online health assessment so you can receive personalized, naturopathic treatment advice.
Yours In Great Health,
Sar Rooney BHSc., DC., ND., DASc., GDSc. (Hons) Zoology, MHATO, MATMS
Naturopathic Practitioner, Researcher, Lecturer, Canine Naturopath
Science-Based Naturopathy for Canine Wellbeing 
Canine naturopathic health care with a clinical focus on skin conditions, inflammatory bowel disorders, chronic infections, arthritis and disease prevention.
Helping dogs achieve optimal wellness with personalised, professional naturopathic health care and individually-prescribed high-quality herbal medicines and supplements 
Naturopathic Animal Services
W:  www.animalnaturopath.com.au
E:   

[email protected]
FB: http://www.facebook.com/DogNaturopath  
Appointments are available by email, phone & skype
Want to keep up to date on the latest in dog health? Join me on Facebook:http://www.facebook.com/DogNaturopath
Disclaimer: The information provided is not intended to replace any veterinary or medical advice or treatment.