What are some of the benefits of naturopathic animal health care for my pet?
Naturopathic health care for your pets aims to achieve optimum health, vitality & longevity.
Our health care systems can often treat problems effectively that have not responded to any other treatment protocols. In addition, unlike most drug therapies, our treatments do not usually have side effects or long-term effects and can therefore improve the quality of life for your pets.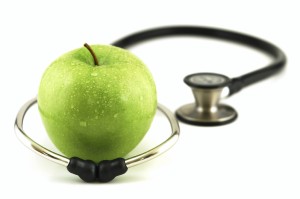 Naturopathic animal health care encourages optimum wellbeing and the prevention of disease through correct nutrition, herbal and homoeopathic medicines, individually prescribed nutrient therapy and other methods to help ensure the animal's health is in balance.
Naturopathic animal health care considers the animal as a whole and endeavours to achieve and maintain the animal's true health – not just suppress the symptoms. Animals are often unable to derive adequate nutrients from food alone due to malabsorption problems, allergies, soil deficiencies, age, pregnancy, inadequate intake, pharmaceutical drug treatments, infection, and other circumstances.
Naturopathic animal health care may be able to provide the solutions to your animal's health problems and/or promote vitality and longevity for your pets.
Please consult a qualified animal naturopath for advice about nutritionally-balanced diets and naturopathic medicines for the treatment of animals. 
Yours In Great Health,
Sar Rooney BHSc., DC., ND., DASc., GDSc. (Hons) Zoology, MHATO, MATMS Naturopathic Practitioner, Researcher, Lecturer, Canine Naturopath
Science-Based Naturopathy for Canine Wellbeing 
Canine naturopathic health care with a clinical focus on skin conditions, inflammatory bowel disorders, chronic infections, arthritis and disease prevention.
Helping dogs achieve optimal wellness with personalised, professional naturopathic health care and individually-prescribed high-quality herbal medicines and supplements 
Naturopathic Animal Services
W:  www.animalnaturopath.com.au
E:   

[email protected]
FB: http://www.facebook.com/DogNaturopath 
Appointments are available by email, phone & skype
Want to keep up to date on the latest in dog health? Join me on Facebook:http://www.facebook.com/DogNaturopath
Disclaimer: The information provided is not intended to replace any veterinary or medical advice or treatment.