IS YOUR DOG JUST LIKE YOU?
Research has been carried out to identify the association between dog owners and the type of dog they choose. Personally I think these types of research studies are not all that reliable as there are too many variables. For example, I've owned the following breeds of dogs: Rottweiler, Miniature Fox terrier, Bull Mastiff, Blue heeler, Chihuahua, Norwegian Elkhound and I currently have a geriatric West Highland Terrier and an elderly mixed breed dog that we rescued many years ago. So what does that say about me?
Not a lot really because I think we choose our pets at any given time to suit our lifestyles rather than our personalities. For example, if we own a sheep farm, we presumably require a working dog or two. If we live in a small unit, we may opt for a toy dog breed. If we are seeking a guard dog, a large dog may be the most suitable choice – so I think it all depends on our needs at the time.
Then again, sometimes, we don't get to choose our dog at all and the dog chooses us! During my childhood, I can vividly remember bringing home many a stray dog that followed me home from school, much to my parent's horror.
So do you agree with this latest research………………..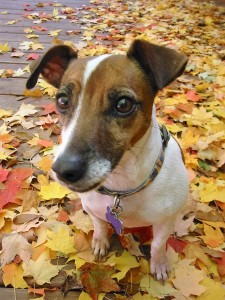 WHAT A DOG'S BREED SAYS ABOUT ITS OWNER
The Advertiser Fiona Macrae 21.4.12  
It is often said that dog owners come to look like their pets. Now it seems they think like them too.
A study of British dog owners revealed that people tend to choose animals that mirror their own personality. Agreeable types are drawn to Labradors, a breed known for their friendliness, while hard-working and responsible sorts favour no-nonsense bulldogs.
But there were some surpises. The owners of Chihuahuas and other 'handbag dogs' beloved by celebrities such as Paris Hilton, are apparently most intelligent. The findings come from psychologist Lance Workman who questioned 2000 people, including 1000 dog owners, about their character traits. The results showed the two groups to be broadly similar. But within the dog owners, there were clear differences. Owners of corgis, the breed favoured by the Queen, scored highest on extroversion. Dr Workman said: "The Queen is probably more extrovert than she appears. It takes a lot to stand up in front of people and give a good talk."
Hounds, such as foxhounds and beagles, are known for their even temperament and tend to be found buy the side of calm and consistent people.
Working dogs are owned by people who score higher on average on agree-ableness and intelligence. Labradors and Golden Retrievers tend to be paired with friendly sorts. However, toy dog owners buck the stereotype. Dr. Workman said: "One of the great things was that toy dog owners, who are often seen as airheads, came out pretty much on top when it came to openness, creativity and intelligence."
Do you think this research is reliable or useful? What breed of dog do you have? Does your dog's breed match your personality?
Please consult a qualified animal naturopath for advice about nutritionally-balanced diets and naturopathic medicines for the treatment of animals. 
Yours In Great Health,
Sar Rooney BHSc., DC., ND., DASc., GDSc. (Hons) Zoology, MHATO, MATMS
Naturopathic Practitioner, Researcher, Lecturer, Canine Naturopath
Science-Based Naturopathy for Canine Wellbeing 
Canine naturopathic health care with a clinical focus on skin conditions, inflammatory bowel disorders, chronic infections, arthritis and disease prevention.
Helping dogs achieve optimal wellness with personalised, professional naturopathic health care and individually-prescribed high-quality herbal medicines and supplements 
Naturopathic Animal Services
W:  www.animalnaturopath.com.au
E:   

[email protected]
FB: http://www.facebook.com/DogNaturopath 
Appointments are available by email, phone & skype
Want to keep up to date on the latest in dog health? Join me on Facebook:http://www.facebook.com/DogNaturopath
Disclaimer: The information provided is not intended to replace any veterinary or medical advice or treatment.