DOGS CAN CATCH THE FLU FROM HUMANS
Dog's Can Get Influenza Too!
Canine influenza was around as early as 1999
The following information taken from American Society for Microbiology (Phy.Org, 18.3.08):
"The canine influenza virus, first identified in 2004, had been circulating in the greyhound population for at least five years prior to its discovery and may have been responsible for numerous outbreaks of respiratory disease among dogs at racing tracks during that period, according to research presented today (March 18) at the 2008 International Conference on Emerging Infectious Diseases in Atlanta, Georgia.
"We have demonstrated the virus was in the greyhound population as early as 1999 and we speculate it was likely introduced sometime before that," says Tara Anderson of the University of Florida College of Veterinary Medicine, a lead researcher on the study.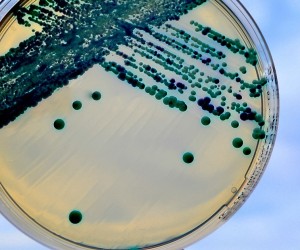 Canine influenza is a highly contagious respiratory infection of dogs that is caused by the H3N8 influenza virus. The canine influenza virus is closely related to the virus that causes equine influenza and it is thought that the equine influenza virus mutated to produce the canine influenza virus. Two clinical syndromes have been seen in dogs infected with the canine influenza virus—a milder form associated with infection of the upper respiratory tract and a more severe form that is accompanied by pneumonia. Because the virus is a novel pathogen, virtually all dogs that are exposed to the virus become infected and nearly 80% show clinical signs but most affected dogs have the mild form. Fatal cases of pneumonia resulting from infection with canine influenza virus have been reported in dogs, but the fatality rate (5% to 8%) has been low so far.
The first recognized outbreak of canine influenza in the world was believed to have occurred in racing greyhounds in January 2004 at a track in Florida. From June to August of 2004, outbreaks of respiratory disease were reported at 14 tracks in 6 states (Alabama, Arkansas, Florida, Kansas, Texas, and West Virginia). Between January and May of 2005, outbreaks occurred at 20 tracks in 11 states (Arizona, Arkansas, Colorado, Florida, Iowa, Kansas, Massachusetts, Rhode Island, Texas, West Virginia, and Wisconsin). In June 2006, more outbreaks occurred at 3 tracks in Florida. Infection has also been confirmed in pet dogs in 25 states and Washington, DC. These cases occurred in animal shelters, humane societies, rescue groups, pet stores, boarding kennels, and veterinary clinics.
Anderson and her colleagues were concerned that a number of respiratory outbreaks of unknown cause at greyhound tracks prior to 2004 might be an indication that the virus had been in the dog population earlier. They were able to acquire greyhound blood samples for the period 1999 to 2004 from Hemopet®, an animal blood bank in California that uses retired greyhounds as donors. They tested these samples for antibodies to both the canine influenza virus and the equine influenza virus. "For most dogs we had 2 to 3 years' worth of samples, so we were able to follow up with the same dog from year to year to see if it maintained antibody levels," says Anderson.
In 1999, 33% of the samples tested positive for antibodies to both canine and equine influenza viruses. Antibodies were also detected in samples collected in 2000 (38%), 2001 (19%), 2003 (44%) and 2004 (28%). Tracking the dogs using their ear tattoos, the researchers were able to determine that seropositive greyhounds were present at tracks or farms in a number of states during respiratory disease outbreaks in 1998, 1999 and 2003. Only 1% of the 2002 samples tested positive. Interestingly, says Anderson, there were no outbreaks that year, and most of the sampled dogs had not been on tracks during the outbreaks in 1998 or 1999.
"Based on the serological evidence, we conclude that influenza A H3N8 virus was circulating in the racing greyhound population as early as 1999. The seropositive dogs were located at tracks involved in respiratory disease outbreaks of unknown etiology, suggesting that influenza A H3N8 virus may have been the causative agent of those outbreaks," says Anderson".
Information taken from American Society for Microbiology
Please consult a qualified animal naturopath for advice about nutritionally-balanced diets and naturopathic medicines for the treatment of animals. 
Yours In Great Health,
Sar Rooney BHSc., DC., ND., DASc., GDSc. (Hons) Zoology, MHATO, MATMS
Naturopathic Practitioner, Researcher, Lecturer, Canine Naturopath
Science-Based Naturopathy for Canine Wellbeing 
Canine naturopathic health care with a clinical focus on skin conditions, inflammatory bowel disorders, chronic infections, arthritis and disease prevention.
Helping dogs achieve optimal wellness with personalised, professional naturopathic health care and individually-prescribed high-quality herbal medicines and supplements 
Naturopathic Animal Services
W:  www.animalnaturopath.com.au
E:   

[email protected]
FB: http://www.facebook.com/DogNaturopath 
Appointments are available by email, phone & skype
Want to keep up to date on the latest in dog health? Join me on Facebook:http://www.facebook.com/DogNaturopath
Disclaimer: The information provided is not intended to replace any veterinary or medical advice or treatment.