ALTERNATIVE HEALTH CARE FOR ANIMALS
As a well-qualified animal naturopath for many years, it is refreshing to see articles such as the one below that supports the use of natural treatments for animals.
The following article was taken from The Washington Post. Lori Aratani. News Date: June 11, 2009:
GOING BEYOND THE USUAL Rx FOR ROVER, ALTERNATIVE TREATMENTS GAINING ACCEPTANCE
"The prognosis wasn't good for Bilbo. The middle-age pug suffered from a whole host of ailments: itchy skin, weakness in his back legs and a loss of appetite. Bilbo's regular veterinarian told his owner, Abe Haspel of Annandale, that there wasn't much that could be done because the feisty pug was getting old and his condition would only continue to deteriorate.
But three years later, Bilbo is feistier than ever. Haspel credits monthly acupuncture treatments for the change. "He's more energetic, and his allergies have disappeared," Haspel said.
Although some in the veterinary profession are skeptical of such treatments, Americans' growing fascination with alternative medicine is influencing the kind of care their pets get. Veterinarians once shunned because of their belief that such alternative therapies as acupuncture and Chinese herbs can help animals struggling with arthritis and allergies are finding growing acceptance from some peers and an eager reception from pet owners. Others, encouraged by greater demand for the services, are scrambling to incorporate such treatments into their conventional practices.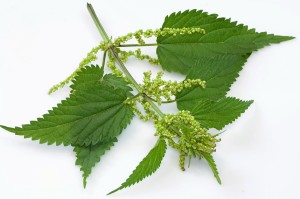 "Anything you can treat with Western medicine you can also treat holistically," said Jordan Kocen, a veterinarian who specializes in alternative therapies at SouthPaws, in Fairfax.
Like their human counterparts, dogs, cats and rabbits are all good candidates for alternative treatments, Kocen said. He said that acupuncture can help a dog suffering from arthritis and that a cat's asthma can be treated with homeopathic remedies. Other veterinarians said horses, dolphins and snakes can also benefit from such unconventional therapies.
The booming interest in alternative care is fueled in part by owners such as Isabel Barbella of Vienna who have tried alternative therapies themselves. Others turn to acupuncture and homeopathy when traditional medicine has failed to help their pets. Sometimes, it's the humans who end up taking a cue from their animals. "People see how acupuncture works for their pets and suddenly they're asking if I can recommend a good acupuncturist for them," Kocen said.
The American Veterinary Medical Association says it is "open" to the consideration of alternative treatments. For the past several years, the association has offered workshops about alternative treatments at its annual conventions, according to Craig Smith, a veterinarian and association staff member. But the group's policy also says that "claims for safety and effectiveness ultimately should be proven by the scientific method." "The biggest concern most veterinarians have is, 'Where is the science behind the therapy?' ", said Bonnie V. Beaver, a professor in the Department of Small Animal Clinical Sciences at Texas A&M University. She said that although acupuncture is more widely accepted among veterinarians, treatments such as aromatherapy and herbal remedies are much more controversial. She said owners might be so eager to see improvement that they think they see a change when none is present. Herbal remedies also raise concern because, unlike drugs, they have not been through a thorough screening process.
Alternative treatments were not always an accepted part of veterinary care.
Mark Haverkos, a veterinarian who is also an animal chiropractor, said he was almost expelled from Ohio State's veterinary school in the 1980s after treating a horse with acupuncture. Monique Maniet, a holistic veterinarian in Bethesda, remembered some colleagues dismissing her as the "voodoo doctor." "Now I have the respect of specialists who refer to me when everything else conventional has failed," she said. There is no official count of veterinarians who provide alternative care, but anecdotal evidence suggests the demand is growing. Maniet remembers when only about 30 doctors attended the yearly holistic veterinary conferences she frequented; today, more than 800 attend.
At her quaint two-story office in Bethesda, Maniet offers a wide array of alternative therapies for animals: deep-tissue massage, chiropractic and ozone therapy, which is used to treat cancer or kidney failure. Maniet turned to alternative therapies after growing disenchanted with conventional treatments. Year after year, she would see the same animals, and few seemed to get better. She said she thinks the outcomes are better with alternative care.
Pet insurance covers some alternative treatments, such as acupuncture, which can start at about $95 a session. Owners generally pay out of pocket and are reimbursed.
Kocen carries an electronic clipboard on which he quickly scans his patients' records and scribbles observations about their health. The needles he uses to treat the various dogs, cats and rabbits that visit his office are the same kind used to treat humans. On one recent day, Ginny, a charming, middle-age border collie, arrived at Kocen's office for her acupuncture tuneup. She was shown to an examination room, where a portable fountain gurgled soothingly.
With Ginny close by her owner, Debra Graves, Kocen stroked the dog's back and gently felt along her spine. Then with quick motions, he stuck several needles into her skin. Ginny barely batted an eye. Then she did what her owner says she always does after her regular acupuncture appointment: She opened her mouth, gave a huge yawn and lay down. "We come every three months," said Graves, who drives to Kocen's office from Waldorf. "After a session here, she runs like a puppy."
Please consult a qualified animal naturopath for advice about nutritionally-balanced diets and naturopathic medicines for the treatment of animals.
Yours In Great Health,
Sar Rooney BHSc., ND., DC., DASc., GDSc. (Hons) Zoology, MHATO, MATMS, MNHAA.
Naturopathic Physician, Medical Herbalist & Dog Naturopath
Science-Based Naturopathy for Canine Wellbeing
Canine naturopathic health care with a clinical focus on skin conditions, inflammatory bowel disorders, chronic infections, arthritis and disease prevention.
Helping dogs achieve optimal wellness with personalised, professional naturopathic health care and individually-prescribed high-quality herbal medicines and supplements 
Naturopathic Animal Services
W:  
www.animalnaturopath.com.au
E:   
[email protected]
FB: 
http://www.facebook.com/DogNaturopath
Appointments are available by email, phone & skype
* Treatment advice can only be provided with the approval of your veterinarian.
Want to keep up to date on the latest in dog health? Join me on Facebook: http://www.facebook.com/DogNaturopath
Reference: The Washington Post. Lori Aratani. News Date: June 11, 2009