THE MOST COMMON HEALTH PROBLEMS THAT AFFECT DOGS
The causes of health problems in dogs can be dependent on many factors. Based on many years of clinical practice as an Animal Naturopath, I've found the primary causes of canine diseases to be incorrect diet and nutrient deficiencies; exposure to toxins and having defective genes.
Some health conditions are more common in certain breeds than others. For example, Boston Terriers, Staffordshire Bull terriers, French Bulldogs and Australian Shepherds can be genetically vulnerable to cataracts; Bassett Hounds can be genetically predisposed to develop Globoid cell leukodystrophy or Thrombopathia; Labrador Retrievers can carry the genes for Progressive Rod Cone Degeneration, Narcolepsy, Cystinuria, Centronuclear Myopathy, Myotubular Myopathy X linked and Exercise Induced Collapse whereas Golden Retrievers may be more likely to develop Muscular Dystrophy X-linked (MDX), Degenerative Myelopathy, Generalised PRA or progressive Rod Cone Degeneration – PRA C-PRCD (ASAP 2011).
In addition, some breeds can be genetically susceptible to Ivermectin Sensitivity MDR1 in which case Ivermectin-based wormers should never be given to these dogs. Breeds that are more likely to suffer from Ivermectin Sensitivity MDR1 include German Shepherds, Australian Shepherds, Collies (Border, Rough and Smooth), Old English Sheep dogs and Shetland Sheepdogs but other breeds may also be affected (ASAP 2011).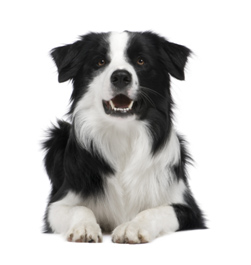 Kennel cough, Parvovirus, Distemper, Leptospirosis, Hepatitis or Adenovirus are some common contagious diseases that dogs can be susceptible to. There are other health problems that frequently affect dogs that are not contagious such as ear infections, urinary tract infections and inflammatory skin disorders and I've written about how to treat these conditions with natural remedies in my book www.healyourdognaturally.com    
Regular health assessments by a veterinarian or a qualified animal naturopath may help identify any problems before they develop. Generally, the earlier that health conditions are identified, the better the outcome for the pet. Even when diseases or conditions are hereditary, the disease can often be prevented with the right treatments or, if the disease has already developed, the progression can often be reduced.
Many common health problems in dogs can be treated safely and effectively with naturopathic medicines when prescribed by a qualified animal naturopath or holistic animal health practitioner. Herbal medicines and nutrient therapies are now well researched and proven to be safe and effective treatments when prescribed correctly by qualified animal health professionals.
You can read more on some common health problems that affect dogs here: http://blog.chron.com/hottopics/2016/01/the-26-biggest-health-conditions-that-plague-dogs-2/
Yours In Great Health, Sar Rooney BHSc., ND., DC., DASc., GDSc. (Hons) Zoology, MHATO, MATMS Naturopathic Practitioner, Researcher, Lecturer & Animal Naturopath 
Naturopathic Animal Services
E: 
[email protected]
W:
www.AnimalNaturopath.com.au
Want to keep up to date on the latest in dog health? Join me on Facebook: http://www.facebook.com/DogNaturopath
Canine naturopathic health care with a clinical focus on skin conditions, inflammatory bowel disorders, chronic infections, arthritis and disease prevention.
Helping dogs achieve optimal wellness with personalised, professional naturopathic health care and individually-prescribed high-quality herbal medicines and supplements
Appointments are available by email, phone & skype 
Disclaimer: The information provided is not intended to replace any veterinary or medical advice or treatment.
Reference: ASAP (2011). Australian Specialised Animal Pathology genetic directory and services guide. Clayton, Vic.